Studio
'Pilates Studio with Jane' opened in Dumfries in 2011, classes are offered in level of difficulty beginner/low level, improver, intermediate and advanced. The studio also offers Pilates Reformer classes, these are mixed ability classes.
There are now 3 studios which will hold up to 10 people for mat classes and 9 for reformer classes. Class sizes are small due to the pandemic to allow for social distancing.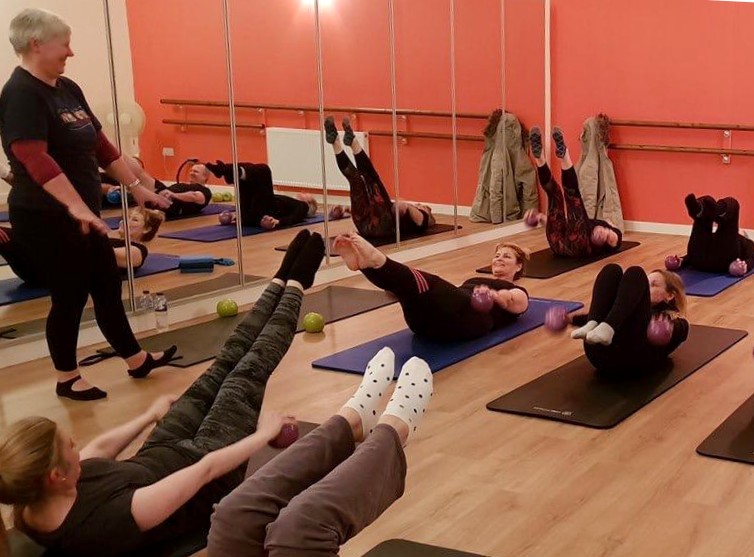 New Event
Pilates & Gin evening
Friday 3rd December from  5 pm, includes a 45 minute session of Pilates followed by a gin tasting from the Dark Arts Distillery from Kirkcudbright, sampling their new gin Sky Garden.
Contact the studio to book your place.
Class information –
Booking essential for all classes due to reduced numbers but extra classes on to allow for this so we will try to accommodate everyone. Please book by texting, emailing or give us a call, number below.
Some classes are available to join through zoom, almost like being in the studio with us. To join a zoom class contact Jane for the codes.
The timetable includes classes held outwith the studio in Dalbeattie, Lockerbie, Lochmaben and Moffat. Bookings essential for all classes.
Contact Jane by text, email or voice mail for more information or to book.
email: janehend.jh@gmail.com
tel: 07976620753
Videos of Pilates with Jane and Amy
Pilates video includes a range of intermediate level exercises showing the use of the principles of Pilates – control, precision, co-ordination,
The Bungeefit video shows a routine to Greatest Showman showing many moves possible on the Bungee, which is a 3 foot length of elastic attached to the ceiling and a harness, this requires good core strength and control.
Our Classes
Click on the classes to find out more information about each one.
Mat Based Pilates
Mat based Pilates classes are offered in a range of levels to allow clients to work at their own pace and level to learn the technique in their own time and without feeling pressured to do exercises that are too challenging.
Classes start at beginner level to learn the technique but may stay in this level for a number of years depending on their ability. This class punctuates the routine with stretches, The next level is Improver which increases the intensity of each exercise and starts to link the exercises leading to form a flowing routine, The Intermediate is more challenging exercises that flow together in a routine with fewer breaks to stretch, these normally come at the end.
The advanced class is pushing the client to compete the exercises designed by Joseph Pilates in a flowing, controlled routine.
Reformer Pilates
The reformer was invented by Joseph Pilates, it uses springs and pulleys to create a work out on a moving platform that is both challenging and satisfying producing a stronger, leaner body.
Classes are mixed ability as each client manages their own springs and intensity.
There are 10 reformers, at present spaced 1 meter apart with vinyl curtains between each reformer.
Bungeefit
Bungeefit is an energetic fun workout on a 3 foot long bungee hanging from the ceiling and attaching to a harness.
The clients learn a range of moves which can then be joined to form routines.  The client may be attached to one bungee or two, and can be attached at the front, sides or back.
Classes take a maximum of 6.
Michael King Spirals
Spirals was devised by Michael King, one of the first Pilates instructors in the UK.
It includes many Pilates moves in short routines to music but the moves are specializing in spiralling and twisting the body.
Barre
Barre is a fairly new form of exercise designed from ballet, there are many different styles of Barre.
Amy teaches Michael kings which is very balletic and uses the bar, throughout, where as Kate teaches Barre Body which is very intense and includes the bar but also floor work.
Meet our Team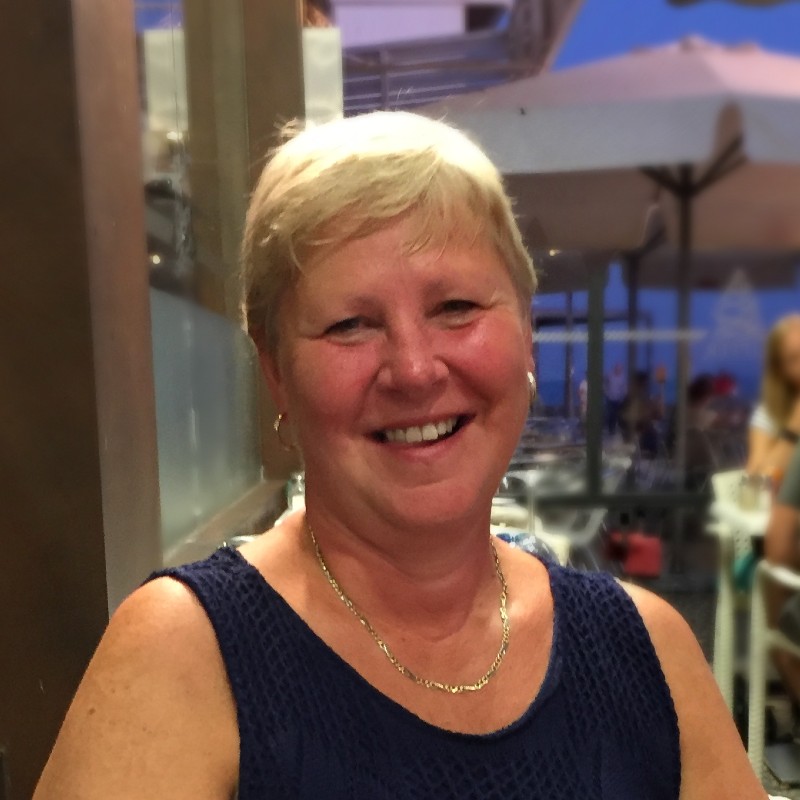 Jane Henderson
Classes
Mat Based Pilates, Reformers
Therapies
Bowtech, Emmett, Kinesiology, Reflexology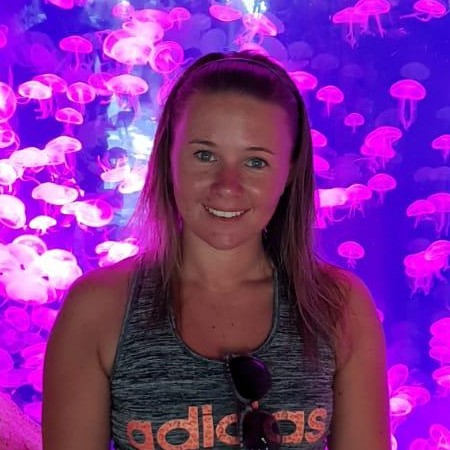 Amy Henderson
Classes
Pilates, Reformers, Michael King Spirals & Barre and Bungee Fit
Therapies
Bowen technique
Bob Carter
Therapies
Emmett Technique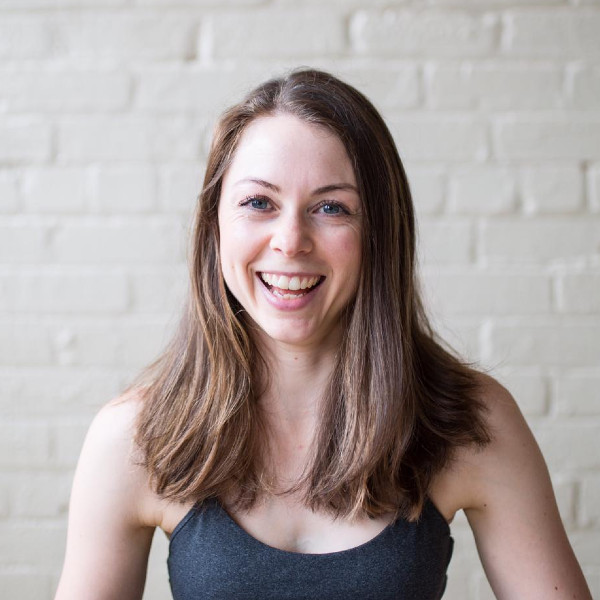 Kate Langton
Classes
Pilates, Yoga, Barre Body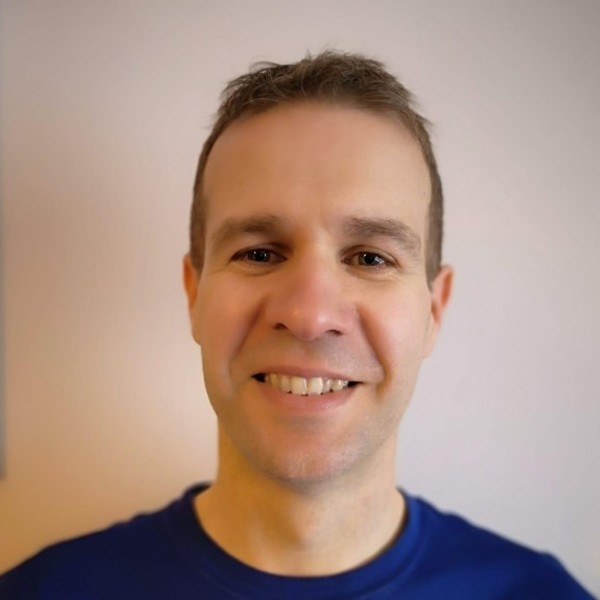 Clive Scott
Classes
Pilates